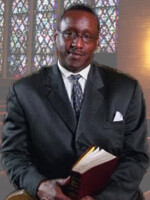 Quentin Wallace
Senior Pastor
Office: 717-393-1561
E-Mail:

Rev. Dr. Quentin Wallace was appointed to be Covenant's Senior Pastor effective July 1, 2015. Rev. Wallace comes to Covenant from St. Matthews United Methodist Church in Reading, PA. He also served as pastor of New Beginnings Community United Methodist Church in Reading. Before that he served as Director of Multi-Ethnic Affairs and International student advisor at Albright College in Reading. And we're proud to share that Pastor Quentin received a Doctor of Ministry degree from Palmer Seminary in May of 2018.
One thing you need to know: He's an incredible, dynamic preacher.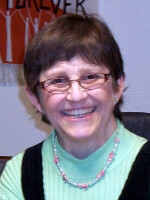 Sally Ott
Pastor of Visitation and Outreach
Office: 717-393-1561
E-Mail:

Rev. Sally Wisner Ott comes to Covenant following 20 years of serving as Executive Director of LUMINA, a United Methodist mission of the Southwest District, UMC. She brings her organizational and relational skills to her current position as Pastor of Visitation and Outreach. Her primary responsibilities include hospital and home visitations, in conjunction with our Care Team, as well as providing spiritual guidance and other resourcing for the Committee on Missions and Church & Society. Sally was born and raised in Michigan, and came to Lancaster in 1993. She says, "I was wondering what new direction God had in mind for me in retirement. I knew it was not my style to be idle. This opportunity to serve God through Covenant came along at just the right time, convincing me that God has led me here."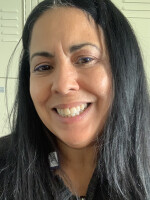 Yvette Diaz
Contemporary Service Music Leader
E-Mail:

Yvette Diaz is an active Deaconess in the Eastern PA Conference, commissioned in 2004. She serves as a Chaplain Associate Per Diem at Lancaster General Hospital, as well as a part time outpatient therapist for Catholic Charities. Yvette has over 25 years of experience as a vocal soloist with international and domestic musical ensemble participation and collaborations. Yvette earned a Master's of Divinity degree in 2013 from Palmer Theological Seminary. "Encouraging others to reach their full human potential through their God given gifts and graces is my passion and hope in mission." She goes on to say, "I will serve wholeheartedly at Covenant."
Dolly Kepner
Church Organist
E-Mail:

Dolly has been our organist since the mid-1970s, when she succeeded Mildred Wissler as organist. Amazing fact: Covenant has had only two organists since our current sanctuary was built and the organ installed in about 1926.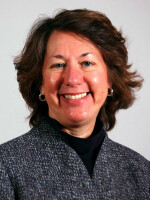 Robin Ingram
Bell Choir Director
E-Mail:

Robin's passion is worshiping and praising God through music and she has been involved with various Covenant U.M. Music ministries since 1985. She is looking forward to making a joyful noise to the Lord with the sound of ringing handbells!