Spring is Around the Corner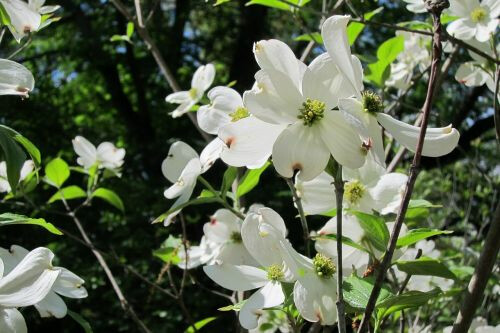 And the God of grace, who called you to his eternal glory in Christ, after you have suffered a little while, will himself, restore you and make you strong, firm and steadfast. -1 Peter 5:10
After a lengthy winter, we look forward to spring when the trees begin to bloom after their months of slumber. I love springtime because it births new life and is the preface to summer.
One Easter as my family and I returned from church, we noticed that the dogwood tree that sits in our front yard had seemingly blossomed overnight; bare limbs one day and in full bloom covered with white fluffy flowers the next. While it felt to us as if it occurred suddenly overnight, things were actually happening beneath the surface inside our tree and others plants. And what was working on the inside began to be displayed by bursting forth onto the outside. Just a few months previously, this same tree had lost its leaves as if it were dying and losing its vitality forever. However, we understand that trees go through this cycle as nature allows trees and plants to weather the seasons.
Fall, winter, spring and summer are reminders that God is always at work sustaining us. As we come to the end of winter, those of you who like to plant gardens will begin to gather seeds for a time of sowing with the expectation of reaping a harvest. In the 1 Peter passage above, the writer shares how God, through grace, restores and makes those who trust strong and steadfast.
God does not only continue this system of restoring what was lost for plants, but for the believers as well.
With God we are able to look forward to the new life and new growth that God is preparing for us through God's Holy Spirit, a Holy Spirit that remains with us through all of the seasons.