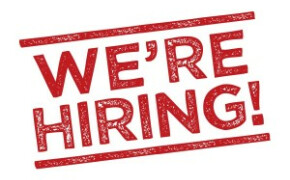 Covenant UM Church is seeking a part-time Administrative Assistant with responsibilities for communications, bulletins, membership and offering records, the church calendar, and other church business. The position is to be filled as soon as possible with a work schedule of 25 hours per week, five days a week. Strong computer skills, organizational skills, and communication skills are essential. Previous secretarial experience is desirable. The full job description can be read on the church's website: http://www.covenant-umc.com. Please submit your letter of interest and resume to .
POSITION DESCRIPTION:
ADMINISTRATIVE ASSISTANT
Part Time (25 hours per week, 5 days per week)
QUALIFICATIONS:
Commitment to Jesus Christ and vision of work as ministry
Proficiency in word processing and computer skills and a working knowledge in the operation of general office equipment
Self motivation, ability to organize work and follow through with minimal supervision; flexibility on completion of work assignments to meet deadlines
Communication skills for working effectively with people; professional approach in dealing with staff and laity; good judgment in handling confidential material in pastor/parish relations
High school education as the minimal requirement; previous secretarial experience desirable and computer experience required
RESPONSIBILITIES:
Perform general office work including word processing (Microsoft Word), working with spreadsheets (Microsoft Excel), and operating copying and printing equipment; become proficient in the various software programs used by the church
Answer the telephone and relay information to appropriate persons and, in emergencies, immediately contact pastors if they are not in the office. (Volunteers may assist with telephone duties.)
Handle incoming mail and emails and distribute as appropriate
Record tithes, offerings, and memorial gifts in Elexio and mail statements of individual giving
Manage bills to be sent to Parish Resource Center and complete payables spreadsheet and deposit spreadsheet
Maintain Covenant payroll through Inova
Order office and worship supplies
Maintain weekly church attendance record and record of births, deaths, baptism, new members, etc., and prepare and distribute various reports as required
Prepare weekly and special-occasion bulletins and inserts
Maintain all office equipment in good working condition
Prepare visitor letters and tapes for shut-ins
Maintain records of rented parking spaces and handle issues as they arise
Attend weekly staff meetings (currently on Wednesdays)
Supervise all flowers for the sanctuary including Sunday chancel flowers, birth and memorial flowers, and Christmas and Easter flowers
Print and distribute Echoes, church's monthly newsletter
Maintain schedule of meetings and other building uses (calendar)
Supervise the distribution of Christmas, Easter, Heritage and all Saints Sunday letters
Perform additional duties as assigned by the Senior Pastor or requested by church leadership
ACCOUNTABILITY:
The Administrative Assistant shall be supervised by the Senior Pastor.